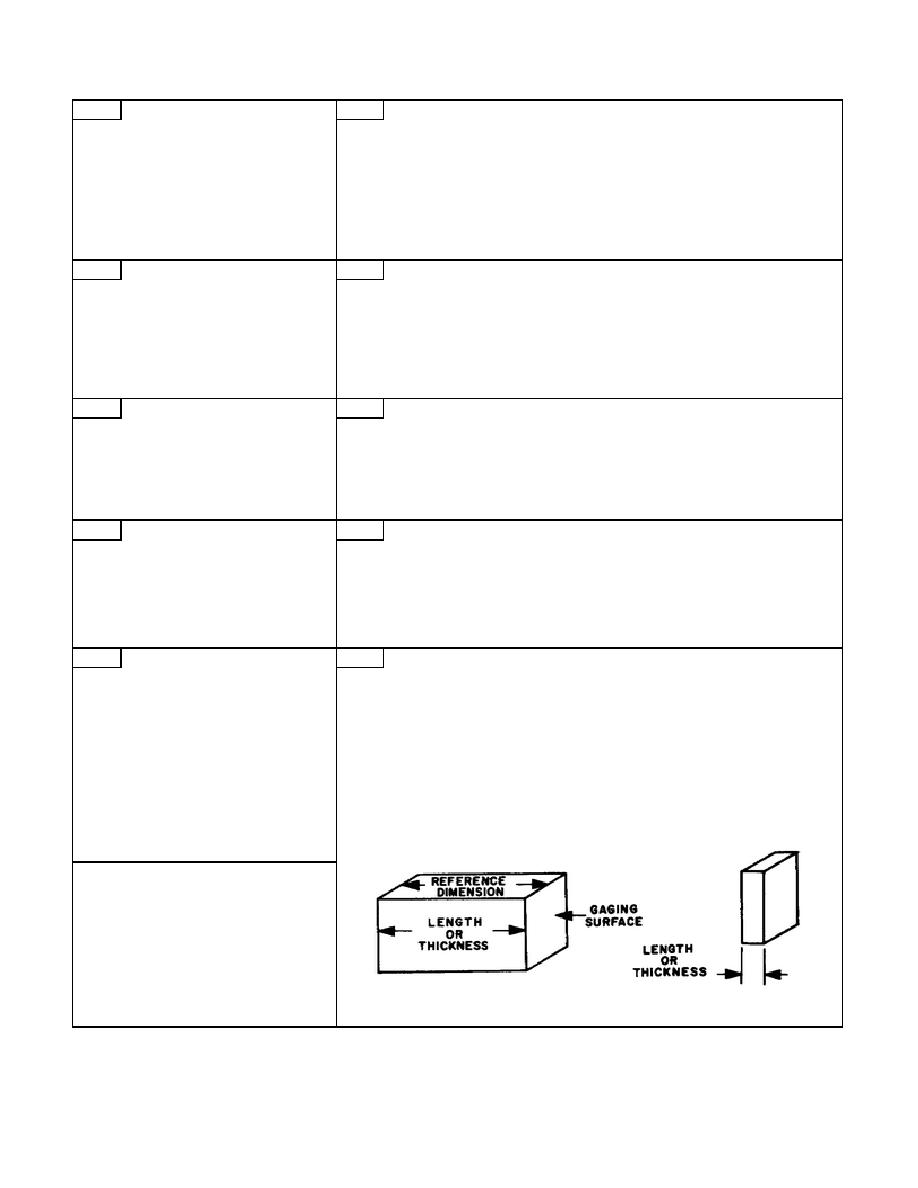 Gage

blocks were invented by Carl Johansson
His blocks were constructed in one of the two
shapes

commonly

used for gage blocks. Since
Major Hoke invented the square gage block, you
know

that the Johansson block is

_______________
When

you add the

numbers

8, 12, and 53
respectively to the lower limit for gage sets
most widely used, you have the respective

num-
bers for sets between the lower and upper limits
These

numbers

are _____ , _____ , and _____ .
When

gage blocks are received from the
factory, they are covered with a rust proof
grease. You must

remove

this ______ __________
______________

before you use the blocks.
Since the dimensional area standard temper-
ature is _____ , _____ , the temperature in the
dimensional area of your laboratory

may

vary
Review the wringing procedure.
Bring the gage block mating surfaces into
contact so that they will be flat against
Using a rotary motion, shift the blocks half
out of engagement; and at the

same

time re-
tain

some

contact between the mating surfaces
Slide the blocks together so that their mat-
ing surfaces coincide. (No response required)
Gage

block length or thickness.