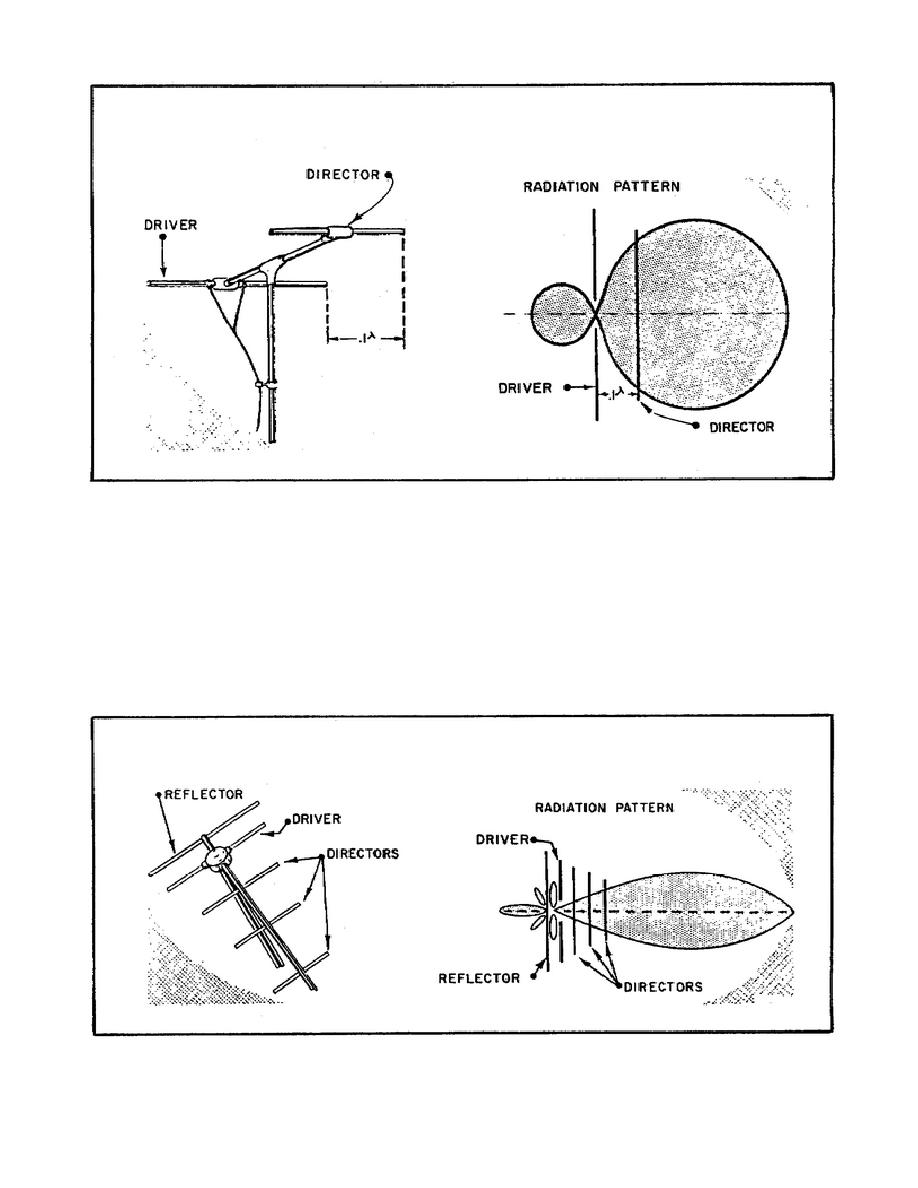 Simple Dipole With a Director.
b. Notice that the radiation pattern of a dipole with a director is
similar to a dipole with reflector. Now, what will the radiation pattern be
if you add both a reflector and a director to the simple dipole?
10. Dipole with director and reflector.
a. Adding both a director and a reflector to a dipole

makes

the antenna
In fact, the

more

parasitic elements you add, the

more
directional the antenna gets. An antenna with several parasitic elements is
shown

in Figure 137; it's called a YAGI antenna. Notice that the radiation
pattern is

more

directional because of the additional directors.